Fishbourne Centre
Blackboy Lane
Fishbourne, Chichester
PO18 8BE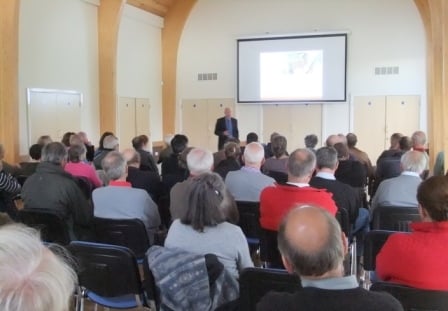 In accordance with Government Guidelines all Chichester Beekeepers Meetings are held via Zoom until the end of the current crisis. Members will be notified of meeting details via the newsletter and email.
West Sussex Beekeepers Convention
At Lodge Hill , near Pulborough - Postponed until 2022
Short AGM followed by - Discussion groups and questions and answers
Chichester Beekeepers Team
BKA Spring Convention - virtual event
"Swarm control and management"
Bob Smith, NDB
WSBKA Auction - Brinsbury College, Pulborough
CANCELLED
"Bee Diseases, Hygiene and Husbandry"
Dave Bonner
"Honey Handling and Showing"
Ray Green and Christine Stevens
Visit to Tinwood Vinyard and wine tasting
Advance booking essential - see newsletter
Global pandemics, bee imports and native bees
Norman Carreck
Garden forage for honey bees and other pollinators
Pam Hunter
Christmas Social and Honey Tasting
Bring a jar of your best honey for tasting and everyone joins in the judging before the certificate is presented to the beekeeper with the year's best tasting honey.
West Sussex Beekeepers Association
Annual Convention
A one day Beekeeping Convention is held annually at the beginning of the year.
It is intended to suit all abilities, and as well as the main lectures
there is a choice of seminars to attend.
The 2021 Convention was to be held on Saturday 27th February 2021
at Lodge Hill Centre, Watersfield, Pulborough but unfortunately cancelled due to the Covid-19 restrictions.
For full details, as an example, from the 2020 Convention click here
WSBKA Bee Market and Auction
The last annual auction should have take place on Saturday 25th April 2020 at Brinsbury Campus, Northheath, Near Pulborough but unfortunately
cancelled due to Covid-19 restrictions.
Further details from Graham Elliott on 01403 752493 or email: [email protected]